Africans are known to leave their cities to seek higher education abroad. The QS survey rates Lagos, Accra, Addis Ababa and Nairobi to be the top cities in Africa where youths typically leave from to go for study abroad.
So where do they go to? Where are the top choice cities Africans choose to have their education in and why? Are you looking to study abroad but you are wandering how embracing and wholly welcoming the city would be for you, especially as a black student?
The list of friendly cities in the world is very widely known to rotate between cities in Canada, United States, United Kingdom and a few times Australia, Germany, South Korea and Malaysia.
Below are 15 African-student friendly cities by AfterschoolAfrica. The list is rated by the population of black/diverse culture student population, Cost of housing, Cost of tuition fees and Employment Possibility. We have factored all these into our lists because everyone should be able to experience and afford the kind of education they need. Some of these cities have at least a University in them which has come on such rankings as world most prestigious schools. Enjoy.
Melbourne:
International Universities:University of Melbourne, Australian National University, Australia Catholic University.
Diverse Population: The city of Melbourne, Australia boasts of a lot of black and African American students schooling in these universities especially the University of Melbourne with over 13, 000 international students out of 40,000 according to Usnews. Melbourne prides itself in having the highest score of students who are from different races. Apart from the size and cultural diversity of student population, levels of social inclusion and tolerance are also quite notable.
Cost of Tuition: Tuition plus living expenses of these seven Universities in Melbourne on the average according to QS is around US$13,700, which is less expensive than cities in other major countries in the world.
Student Employment: Students can readily get jobs with their study permits in Melbourne as there are a number of on-campus job opportunities like clerk duties and shopping assistants.
Scholarships: 
Kuala Lumpur:
International Universities: Universiti Malaya, Universiti Teknologi MARA (UiTM)
Cost of Housing: According to Mercer, Kuala Lumpur has a high score for its affordability, be it in terms of low housing costs and relatively low tuition fee (which is an average of US$3,900 a year).
Diverse Population:  Kuala Lumpur boasts of a large population of African students and is in fact the choice city for many Africans coming from Ghana, Nigeria and Sierra Leone. Kuala Lumpur is also home to international branch campuses of universities such as Australia's Monash University, allowing students to study the same course, with the same prestige, for possibly more than half the price.
Scholarships: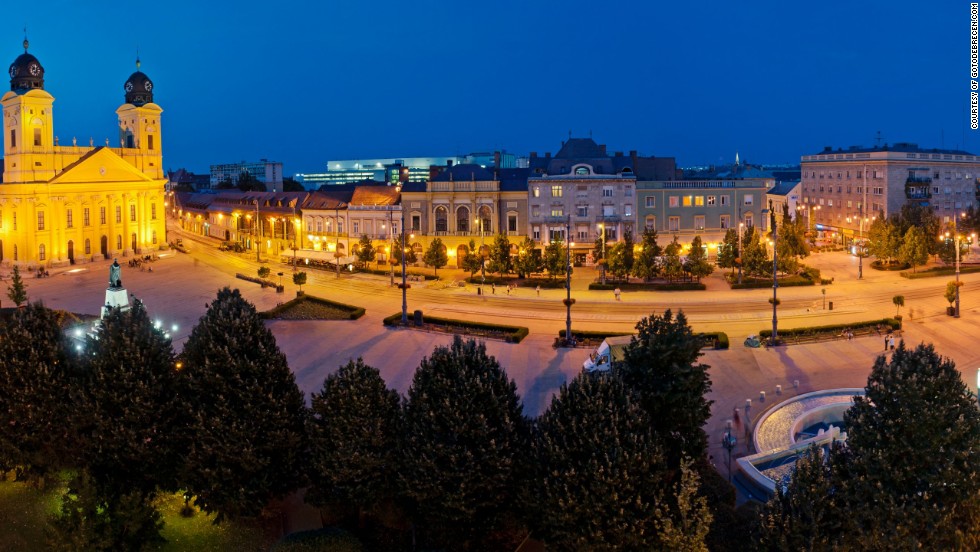 Debrecen:
International Universities: There is one university in Debrecen, Hungary, widely known for its cultural diversity especially of Africans and that is the University of Debrecen in Debrecen, Hungary.
Diverse Population: A large number of African students troop into the University for medical studies. According to the university's website, the number of African students would total 611 out of 3741 foreign students, an impressive figure for a school in Central Europe.
Cost of Tuition/Living: The cost of tuition in Debrecen is on the average $13,500, a relatively low price compared with schools in cities such as Paris or Vienna. Processing of admissions can be as low as $4. Because airfare is usually the expensive factor in abroad schooling, consider flying to Vienna and then getting on a train to Debrecen. Train transportion is infact always suggested as a cheap alternative means of transport as a student abroad in order to reduce living expenses.
Cost of Housing: The town of Debrecen provides housing for students at an approximate $146 monthly for a one bedroom suite.
Student Employment: Part-time jobs with flexible schedule for international students with study permits at University of Debrecen is available.
Seoul:
International Universities: Seoul National University, Korea University, Catholic University of Korea, Yonsei University, University of Seoul. Seoul universities are gradually coming to be recognised as schools to be reckoned with according to this statistics. The South Korean city is one of its most exciting study destinations not only because of its rich cultural heritage, but also for its inexpensive education. At US$6,300, an international student can get quality education in Seoul while enjoying the sounds of night-market sellers, the atmosphere of the all-night tea houses or the cries of gamers at gaming centers.
Cost of Housing: Student housings, which students can often share with other students usually goes between 400,000 to 600,000 won which is an estimated $420 monthly.
Scholarships: Global Korean Government Associate Scholarships for International students.
Berlin:
Germany itself is now the world's third most popular study destination after the US and the UK, helped by the fact that undergraduate tuition fees at public universities in Germany have become free for all, regardless of nationality. The country's online Schiller University is fast becoming a World renowned University among Africans who desire to undergo foreign study while avoiding incurring living expenses. According to Mercer, Berlin is also one of the most affordable European capitals offering a high quality of living for a low cost in comparison to many other cities.The healthy competition among hostels keeps costs low while still maintaining their quality.
International Universities:  Freie Universität Berlin and Humboldt-Universität Zu Berlin. Berlin is fast gaining a reputation as a destination for international students due to its provision of courses in English, particularly at Masters level, a high quality of living, affordable costs, a liberal atmosphere and a happening party and music scene. All these have seen the German capital secure a huge amount of international students from all backgrounds and interests.
Scholarships: Kofi Annan €38,000 MBA Fellowship for Developing Countries to Study at ESMT Berlin, Germany
Singapore:
International Universities: National University of Singapore, Nanyang Technological University (NTU). Singapore's schooling system is interestingly very successful and even though about 6% of Africans are in this part of the world, a reasonable number of Africans choose Singapore for Maths and Science courses, especially Engineering. This means that sought-after institutions, including the first two featured here, have grown very large and competition for places is intense.
Cost of Tuition: Tuition fees on the average, are from $18,000 to $25,000 for international students as a result of the rise in popularity, even though living and other expenses are remarkably affordable.
Scholarships: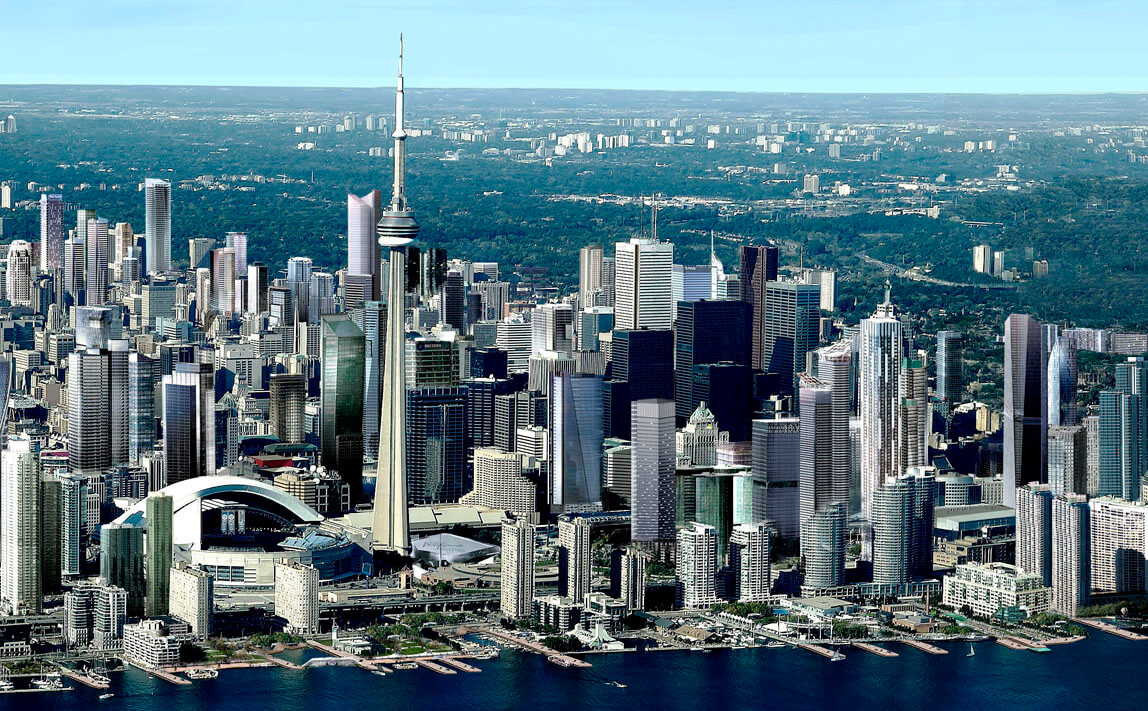 Toronto:
International Universities: University of Toronto, York University, Ryerson University. While being among the top cities in Canada that have the most African Students, Toronto offers a wide range of cultural activities, outdoor adventure and career opportunities. Accordingly, it is an exciting and diverse place to live, with its residents' heterogeneity reflected in the city's culture and cuisine.
Cost of Housing: Cost of housing normally ranges from USD$1800 to $3500 monthly.
Cost of Tuition: Cost of tuition in Toronto normally ranges from USD $16,000 to $18,000 annually.
Student Employment: All international students must apply for a study permit via a Canadian visa office, or using the Citizenship and Immigration Canada (CIC) website, to school and work in Canada. International students can work on-campus without further documentation, as full-time students with a valid study permit.International students who want to work off-campus are automatically authorized to do so through their study permit, as long as they don't work for more than 20 hours per week during term time. To qualify for this, the Canadian law says the international student must be enrolled in a six-month or longer program at a designated institution. After graduation, all international students who desire permanent residency in Canada, are grouped to compete with a larger pool of skilled workers for a chance to apply for permanent residency. Each student is given an Invitation to Apply (ITA) for permanent residency. Those who receive an ITA may then go on to complete the application process of permanent residency through one of the newly inaugurated immigration programmes. Canada is happy to tap into this new method of creating an eager workforce who will be willing to pay taxes and boost economic activities.
Scholarships: 
Vancouver: 
International Universities: University of British Columbia, Simon Fraser University. Vancouver is on the list of world's most livable cities as a result of its arts and culture programs including the Vancouver International Film Festival and a vibrant and diverse music scene.
Cost of Tuition: Cost of tuition in Vancouver on the average is USD$19,300.
Diverse Student Population: Diverse Student Population in Vancouver is about 30% of the total population, an encouraging figure for aspiring students who desire education in Canadian cities especially Vancouver. Schools in Vancouver including University of British Columbia are reputably leading academic business schools.
Scholarships: With investment in education and internationalization as priorities in Canada, there are numerous scholarships available to international students, such as the MasterCard British Columbia Scholarship, this list of Scholarships in Canada and a host of others.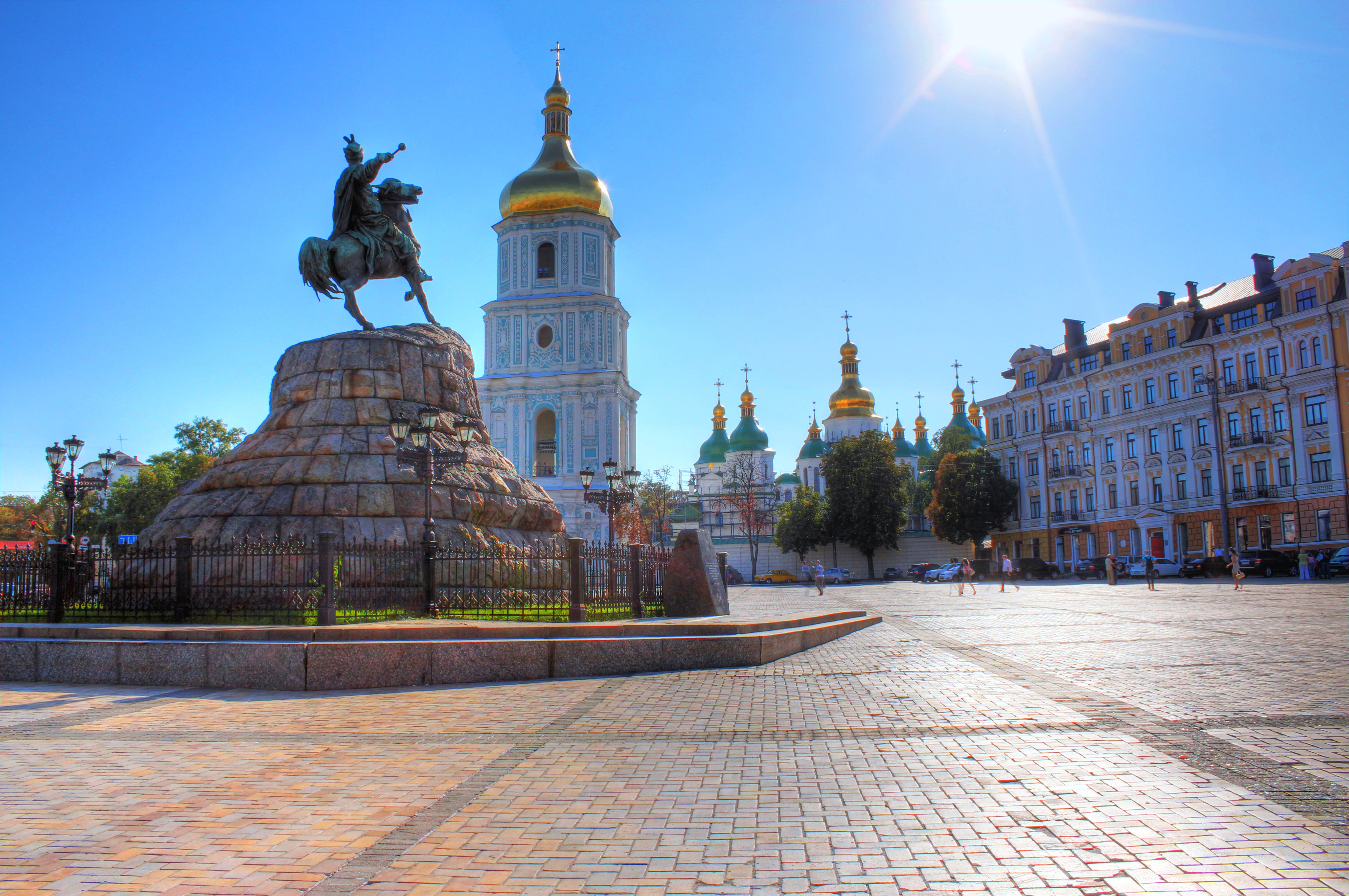 Kiev: The beauty of studying in Kiev as an International student is finding a University wholly dedicated to your choice of study. Hence, african students trooping to Kiev, Ukraine undertake studies in Medicine, Engineering, Economics & Aviation.
Take for instance these International Universities: Kyiv Medical University, Kiev National Linguistics University, National Technical University of Ukraine, National Aviation University, National University of Life and Environmental Sciences of Ukraine, National University of Food Technologies, Kyiv National University of Culture and Arts. Foreign universities for example Wisconsin University can also be found in the city, Kiev.
Cost of Housing: Cost of student housing is relatively cheap and often comes at the average rate of $250 monthly. Finding affordable and moderately direct travel and other expenses may be difficult, but student discounts exist to avoid overspending.