Apilayer is known for developing various amazing tools including streetlayer, ipapi and most recently, Userstack, a REST API. Userstack reveals important website user data sets about visitors, including the browser used, the device and its OS in a format that is very easy to use.
There was a time when developers had to maintain several code bases to be able to support various web browsers. To prevent websites from becoming a mess, user agent data was used to deliver different blocks of code to website users depending on the browser that was utilized.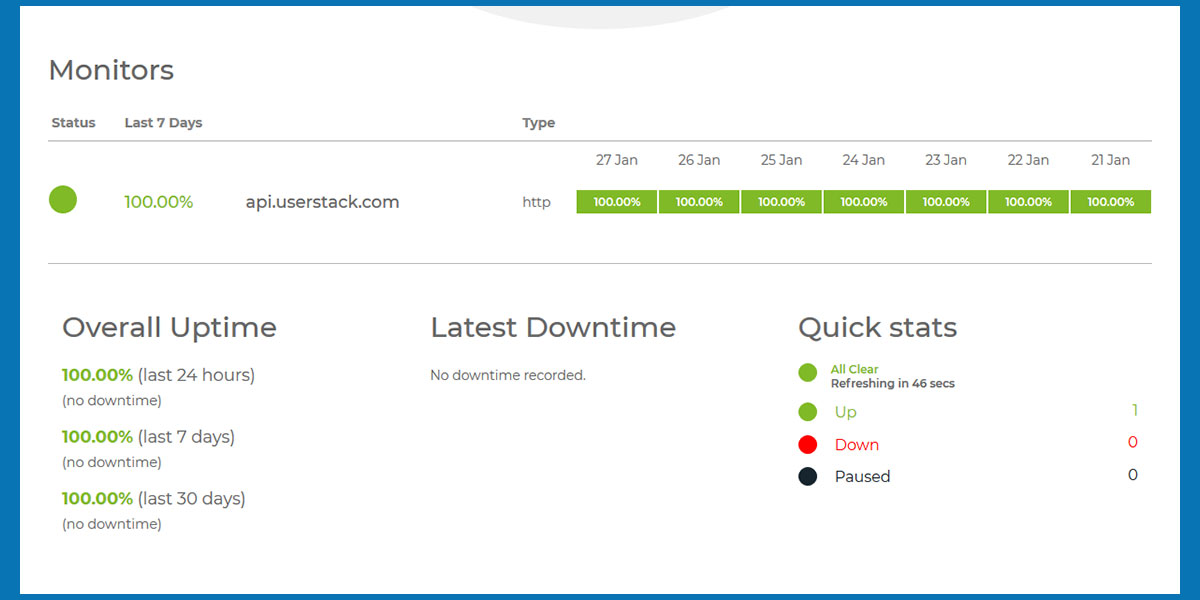 Fortunately, this is no longer required and nowadays tools like userstack allows developers to use that data to build better users experiences.
The userstack API was launched about 4 years ago and was known as the UserAgent API at the time. As developers across the globe started using the API, apilayer revamped it completely and also up-scaled it to fit enterprise requirements such as dedicated support, 256-bit SSL encryption and a 99.9% SLA.
Nowadays userstack is totally scalable and is able to meet even the most stringent requirements. Irrespective of whether it's a complex online shopping website that handles more than a million requests per month, or a simple product landing page handling a couple of hundred requests each day, userstack is able to handle the load. Intuit, Apple and Accenture are some of the well-known brands that use the userstack API in their tools and products.
Use Cases
User experiences are critically important to convert visitors to subscribers, customers or users. The keys to success include the retention rate, the product or content itself and the onboarding paradigm. The fewer steps between a visitors and your newsletter, product or service, the bigger the chance of getting a loyal user base.